NFL Hall of Famer Ed Reed will not be the next head coach at Bethune-Cookman after negotiations failed to ratify his contract. 
In late December, the university announced "an agreement in principle" with Reed to be the head coach of the program after the Wildcats went 2-9 in 2022. 
But Saturday morning, Reed released a statement saying that he "couldn't make things work" at Bethune-Cookman. 
COLORADO ASSISTANT COACH RESPONDS TO CRITICISM FROM VIRAL VIDEO: 'COACHED 5 YEARS IN THE NFL'
"Bethune-Cookman University has been working with my legal team to craft contract terms with the language and resources we knew were needed to build a successful football program," Reed wrote. "It is my desire to not only coach football, but to be an agent of change that most people just talk about being."
"However, after weeks of negotiations I've been informed that the University won't be ratifying my contract and won't make good on the agreement we had in principle, which had provisions and resources best needed to support the student athletes." 
Reed took to Instagram Saturday morning, unleashing a rant against the university and saying he's been "forced out" while addressing the team.   
FLORIDA GATORS RELEASE TOP RECRUIT FROM NATIONAL LETTER OF INTENT FOLLOWING ISSUE WITH NIL DEAL: REPORT
"M—–f——!! Ya I cursed!" Reed screamed. 
"And no I don't want to leave," he continued. "And like I told y'all, I want all of you recruits. But they got some corrupt people in this world, some evil people that don't care about kids like I do. So I want y'all to hear the truth from me. I ain't withdrawing my name!" 
WARNING: GRAPHIC LANGUAGE
Toward the end of the nearly 15-minute video, Colorado head coach Deion Sanders made an appearance on the Instagram live feed. 
"I love you man, you know that right," Sanders said. "We talked about this. We know the structure, we know the order, we know how it was gonna play out. You been there fighting. I know what you're feeling, I know what you're going through. 
"God has a time and a place for you, my brother. I know your heart. I know everything that's going on inside of you. I know you like a book. I know you do not want to leave those kids."
Sometimes, Ed, you got to walk away." Sanders added. 
CLICK HERE FOR MORE SPORTS COVERAGE ON FOXNEWS.COM
Reed's time at the HBCU got off to a rocky start when Reed apologized on Monday for an Instagram live rant in which he criticized the condition of Bethune-Cookman's football facilities.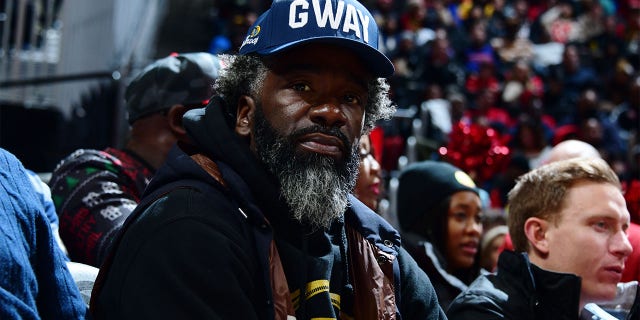 "In regards to my social media and comments about the University, staff and other institutions, I would like to sincerely apologize to all BCU staff, students and alumni for my lack of professionalism," Reed wrote in a statement on Twitter. "My language and tone were unacceptable as a father, coach and leader." 
CLICK HERE TO GET THE FOX NEWS APP
"My passion for our culture, betterment and bringing our foundation up got the best of me and I fell victim while engaging with antagonists on social media as well. I am fully aware of the hard working folks at our school who are also fighting to make things better and more financially sound."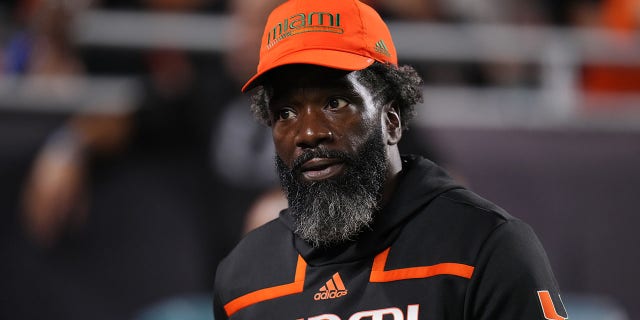 Reed has been in a support staff role with the Miami Hurricanes football program for the last three seasons. 
Bethune-Cookman University did not provide a comment to Fox News Digital.