Baltimore Ravens quarterback Lamar Jackson last played in an NFL game this season in Week 13 against the Denver Broncos and has been sidelined with a PCL strain since then.
After he addressed his injury in a series of tweets before the team's playoff game against the Cincinnati Bengals, Jackson didn't travel with the team to Paycor Stadium. The NBC broadcast made the revelation during the game Sunday night. The reason was unclear.
CLICK HERE FOR MORE SPORTS COVERAGE ON FOXNEWS.COM
Jackson left the team's Week 13 game against the Broncos after suffering the injury. Baltimore has been using Tyler Huntley and Anthony Brown at quarterback ever since.
He tweeted about the injury he suffered on Friday.
RAVENS' MARCUS PETERS APPEARS TO STRIKE BENGALS' JOE MIXON AFTER TACKLE, PENALIZED FOR TAUNTING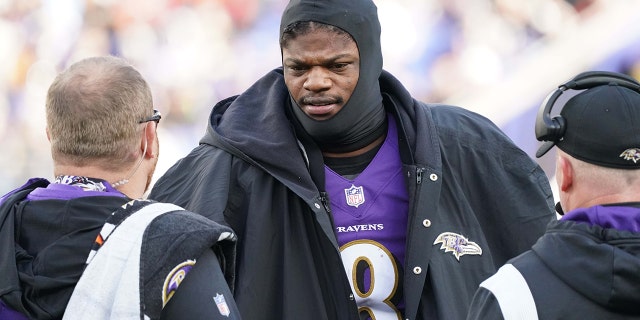 "Thank you everyone for your support and concerns regarding my injuries. I want to give you all an update as I am in the recovery process," he tweeted. "I've suffered a PCL grade 2 sprain on the borderline of a strain 3. There is still inflammation surrounding my knee and my knee remains unstable. I'm still in good spirits, as I continue with treatments on the road to recovery. I wish I could be out there with my guys more than anything but I can't give a 100% of myself to my guys and fans I'm still hopeful we still have a chance."
Jackson's absence from the Ravens' sideline left the rest of the NFL world confused.
CLICK HERE TO GET THE FOX NEWS APP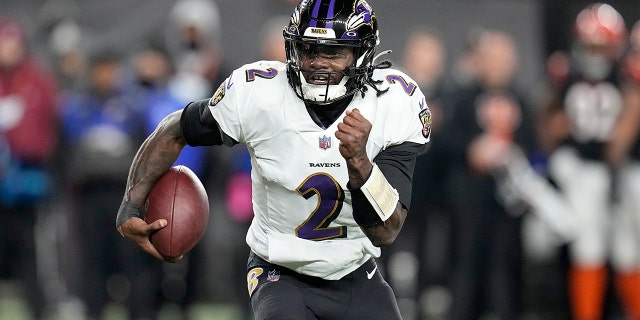 Jackson and the Ravens failed to agree on a contract extension in the offseason. The Ravens quarterback is set to be a free agent at the end of the season.